Steven presents 'The Country Highway' LIVE on a Monday evening from 9pm to 11pm. On the show you can hear a mixture of Irish Scottish & American Country Music.
Starting the first week in 2022, in addition to his popular Monday evening programme, Steven will be with you LIVE on a Friday morning from 10am to mid-dat with a weekly 2 hour programme playing you the usual good Scottish, Irish & American Country music.
The show comes to you live from Caithness from Steven's own home studio.
You can listen Live at Phoenix Country Radio :: Pop Up Player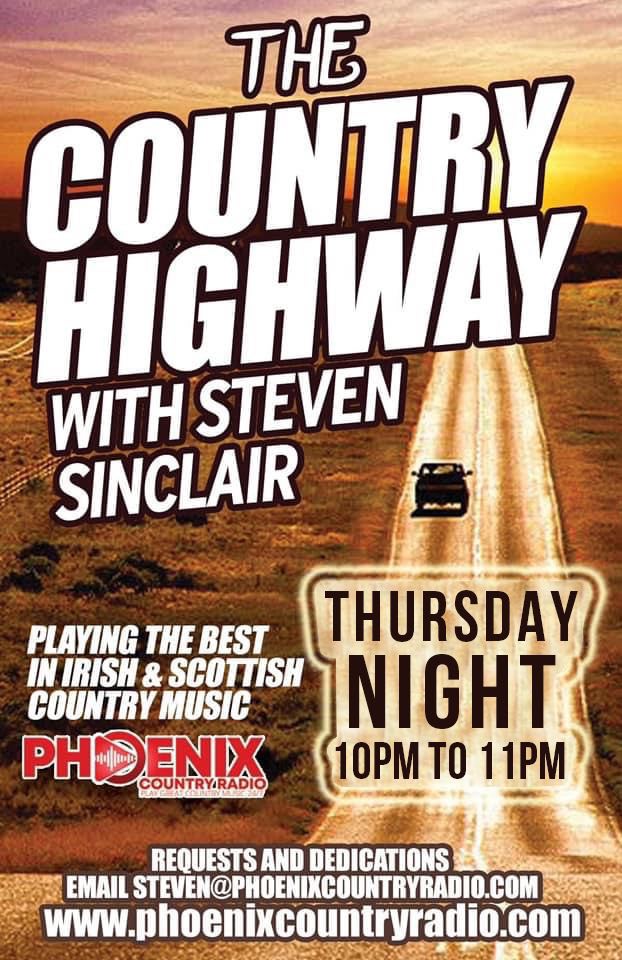 © Copyright 2022 Steven Sinclair Music. All rights reserved